What makes you stick out as an out-of-fashion tourist more than anything else? A fanny pack.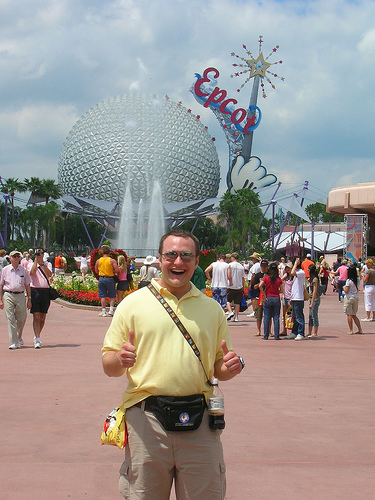 Invented around 1985, this fupa pouch conquered many unsuspecting victims. I'm sorry but there just is no cool way to where one. People tried wearing them in front, wearing them in the back, they just don't work. Unless you carry a gun in it, this look cannot be pulled off.
Now I don't know why this is the first reference I could think of but Weird Al's "White and Nerdy" has a two second clip of a fanny pack. Incoming a video (a past blast in itself) Look for the 2:00 mark.
So please, don't do it. Just don't tell Hulk Hogan that. Ok brother?